Our Stallions
OUR STALLIONS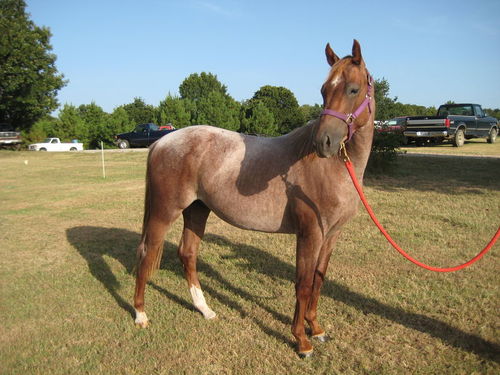 Pepto Meradan, a 2007 chestnut roan son of Peptoboonsmal and Mollie Merada ($9,000 NCHA). Mollie Merada is a daughter of Freckles Merada and granddaughter of Doctor Montoya. Photo taken as a yearling.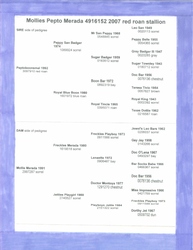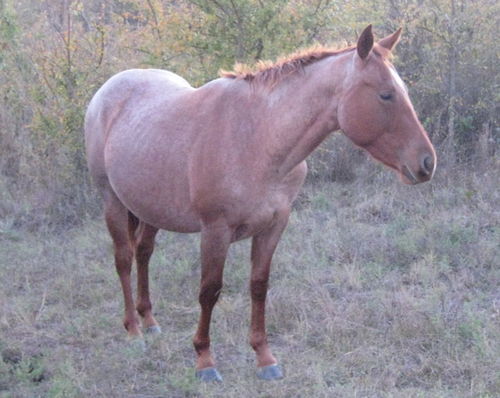 Little Cat N Boon, a 2008 red roan son of Boonlight Dancer. His dam is a daughter of High Brow Cat and a granddaughter of Peppy San Badger.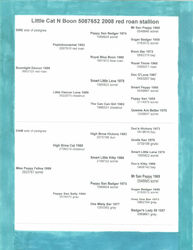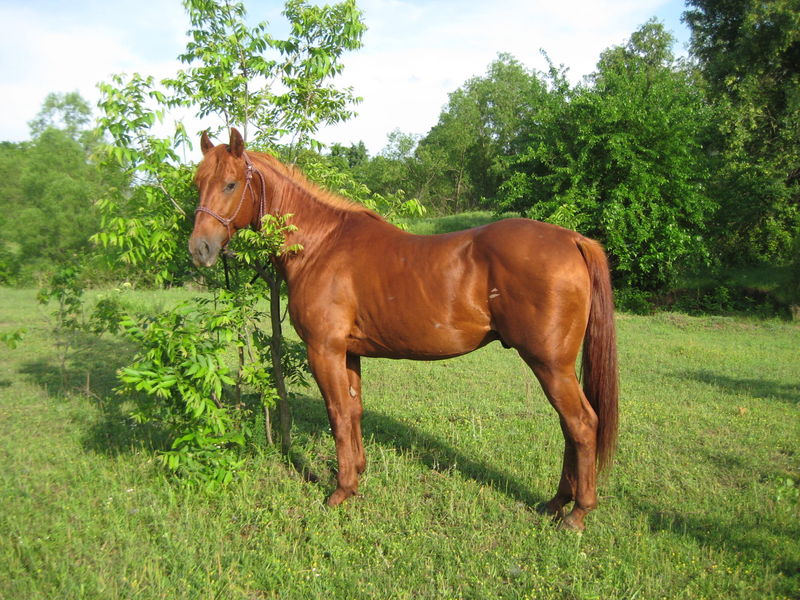 Badgers Smarty Pants is a 2003 sorrel stallion by Smart Little Lena. His dam is a daughter of Peppy San Badger and a granddaughter of Doc Bar.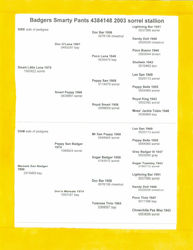 Cats Starbright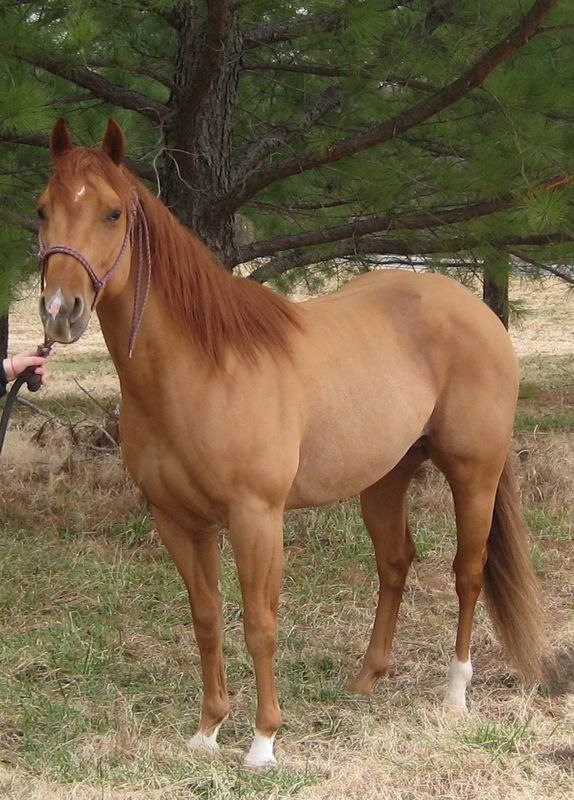 Cats Starbright is a 2009 money earning son of High Brow Cat and Nurse Gray.