Schaffer Quarter Horses
Breeding, Raising, and Selling Quality Quarter Horses.
On the Schaffer Ranch we do our best to breed, raise and sell quality quarter horses for everyone to enjoy. We use our horses on the ranch in Montana. We have own sons and daughters by of some of the best quarter horses in the association, like... Spots Hot, Peptoboonsmal, Smart Little Lena, Smart Little Jerry, Snackbox, Freckles Fancy Dunit, Hollywooddunit Again, Boonsmal Cee Lena, Boonlight Dancer, Smokey Duster Too, Playdox, Hollywood Heat, Hollywood Nose It, Zan It, Cats Merada, Bet On Me 498, Cats Red Feather, Haidas Little Pep, Quixote Mac, High Brow Hickory, Genuine As Diamonds, Beckwith Playboy, etc. Our horses also have Freckles Playboy, Doc Bar, High Brow Cat, Freckles Merada, Zack T Wood, SR Instant Choice, Doc O'Lena, Jae Bar Fletch, Hollywood Dun It, Doc Tari, Peppy San Badger, Doc's Prescription, Smart Chick Olena, Paddys Irish Whiskey, Dash For Cash, Jet Deck, Rare Jet, Mr. Gun Smoke, Zan Parr Bar, Triple Chick, The Ole Man, Oklahoma Fuel, Doc Clabber, Watch Joe Jack, Two Eyed Jack, and many, many more well-known horses to choose from on their papers. Our horses are bred to do just about everything, Roping, Cutting, Reining, Halter, and Racing. They can also be used for team penning, rodeo, sale barn, everyday ranch work, or whatever job you may want them to do. Our horses also have color to go with their pedigree and quality. We have red roans, grullas, duns, dunskins, red duns, blacks, palominos, bays, sorrels, browns, and grays. We have quality, color, and pedigrees...what more can you ask for? We believe we have exceptionally nice quarter horses and would like to keep that going. We have pictures of a lot of our horses on our mares, stallions, yearling, and foals page and we would like you to take a look and tell us what you think. You may call or e-mail if you are interested or just to let us know what you think of our small herd. We have horses for sale at all times. Thank you for looking.
The History of Schaffer Quarter Horses
Our grandparents had quarter horses back when the association started in the 1940's. They have always kept quite a few good horses around. They bred and raised some of the best horses back 30, 40, and 50 years ago. They knew some of the best horsemen and trainers that people still recognize today, like Clearance Scharbauer and Lloyd Jenkins. Our grandparents did a good job making sure everyone had a good horse to ride. They have made it a passion (or an obsession) with us. We have worked hard to put together a good herd of horses with some of the best bloodlines in the quarter horse business and we will keep working so good people will have good horses to ride in the future.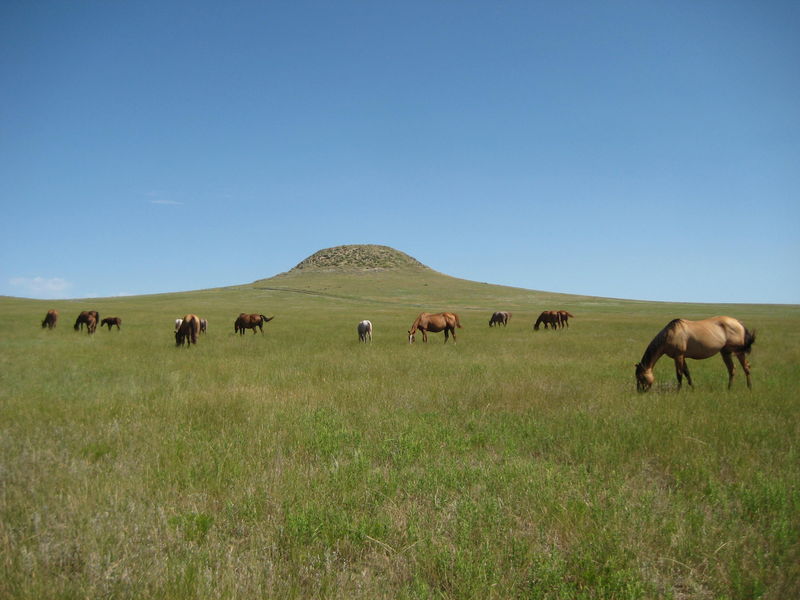 Our Information
If you are interested in any of the horses or have any questions, please call Ryan.
Telephone number
406-599-6414
My Contact Information
Please feel free to leave any comments or questions about the horses in the e-mail box.